By: Mike Gwizdala, EXCEPTIONAL® Metals General Manager
As our world continues to change, whether it be the pandemic, inflation, the war in Ukraine, or the issues we have locally in our worlds, it impacts our day-to-day business.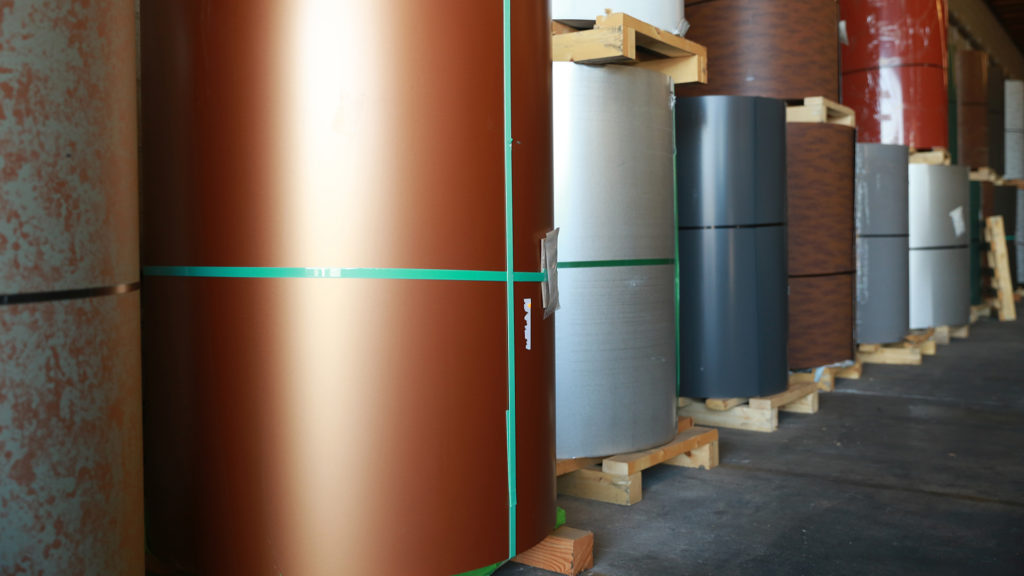 The imbalance between supply and demand was the main driver of the US steel price increase in 2021. Limited capacity at the mills -both planned and unplanned – turned the scales in their favor. Steel pricing pressure has somewhat subsided due to some increased mill production capacity, which has lowered expected lead times. The jury is still out on what 2022 will look like and whether or not the factors that fueled the demand last year will continue. Here is what is happening now:
Steel prices have shown improved signs of stabilization as Q1 comes to an end. However, worldwide events could affect steel pricing, including the war in Ukraine and the recent Covid-19 lockdown in China.
Steel imports are at a six-year high. As tariffs have been dropped, international supply will put pressure on domestic supply, which will have an expected impact on steel prices over the next several months.
Polyvinylidene fluoride (PVDF) is a resin sold under the brand name Kynar. Kynar is widely used on architectural metal roofing because it is considered one of the better treatments of metal due to the hardness, the fact that it doesn't scratch easily, holds color, and resists chalking better than the other options in the paint world. However, PVDF is now being used in the manufacturing process of lithium-ion batteries for electric vehicles. This increased demand for PVDF will likely impact the supply side, leading to the higher cost of painting steel with Kynar finishes.
Aluminum prices have hit a 13-year high due to supply tightness caused by worldwide production curtailments. One of the major factors for this is the large amounts of energy it takes to make aluminum. Higher energy costs drive mills to slow production as the US demands for aluminum continue to be very robust.
Your Exceptional Metals team constantly monitors the worldwide events that affect the metal roofing and materials that we provide to you every day. Our goal is simple, provide the highest quality product with the best customer support we can provide in this ever-changing environment we are involved in today. We greatly appreciate your business, and we will do whatever we can to support our customers through these challenging times.