By: Andrea Fisher, Marketing Director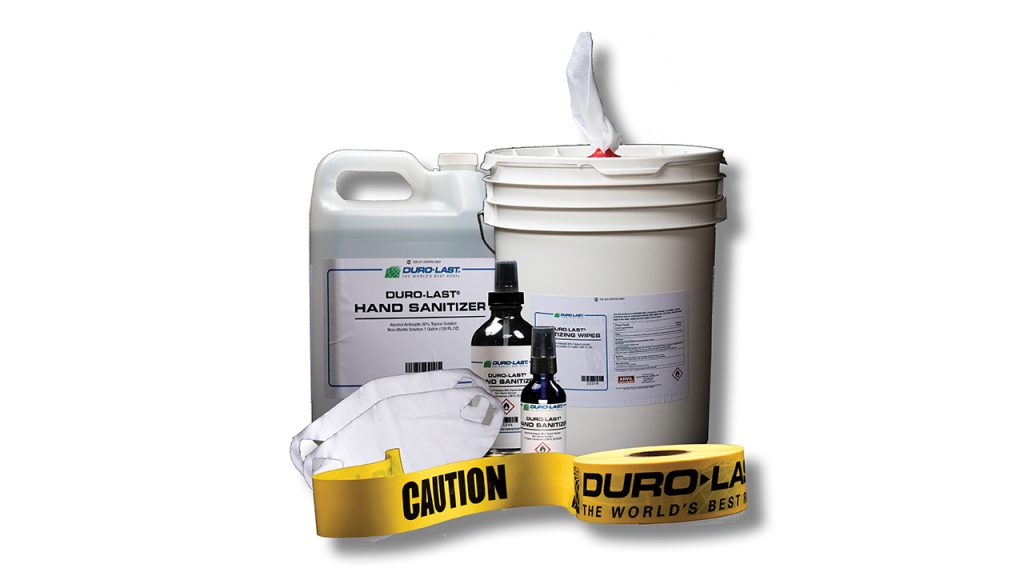 You trust the "World's Best Roof®" for your commercial roofing projects, and now you can put that same trust in PPE products that help keep your operations safe, healthy, and in compliance with mandated regulations.
At the height of the U.S. COVID-19 outbreak, driven by a desire to help, Duro-Last team members developed and produced isolation gowns and face masks for medical facilities in need. These items remain in demand, not only from medical facilities but Duro-Last contractors – who face a new set of sanitation and protection requirements as the country begins opening back up for business. 
Duro-Last surveyed a sample of our customer base and an overwhelming 68% of respondents indicated they would like Duro-Last to offer hand sanitizer and 64% indicated they would like Duro-Last to provide disinfectant for equipment and tools. We asked. You answered. And now we're delivering!
Available individually or in kits, our Safe Stuff PPE line consists of hand sanitizer, sanitizing wipes, face coverings and caution tape, designed
to safeguard you, your employees and your customers against bacteria and viruses. CLICK HERE.
Contact us today to learn more about these products and ensure Safe Stuff PPE is included on your next order! 800.248.0280.