By: Mary Koutras, R&D Technical Leader
The Duro-Last Quality Control team continuously pursues advancements in technology to improve our processes and ultimately benefit our customers.  The newest piece of equipment that we are excited to add to our repertoire of resources is an in-line process auditing tool that uses artificial intelligence (AI) to detect material defects.  
This AI interface, called VDS, is designed with deep learning capabilities.  As the VDS system collects membrane images, they are added to an algorithm which in turn "teaches" VDS how to determine the difference between "good" material spots (for example, dust on top of the membrane) or "bad" material spots (for example, a scrim splice). If VDS finds a defect, the system will place a flag for our operators and quality group to investigate. Not only does this ensure that our quality control teams are efficiently inspecting the material that we manufacture, it also greatly reduces the chances that a material defect is missed before being packaged and shipped to the job site.
"The VDS system is an exciting implementation for Duro-Last as the next generation of manufacturing technology becomes available," said John Hickey, veteran Duro-Last employee, and Quality Engineer.
Check it out yourself with the VDS images below!
Can you spot the defect?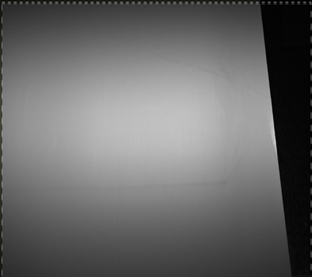 VDS detects the splice!