By: Katie Grantham, Customer Service Manager
Summertime means an abundance of sunshine, boiling temperatures, and roofing projects from coast-to-coast. Which ultimately means an abundance of phone calls and orders to process in the Customer Service Department. Our job is to take care of you and make your life a little easier in the field, and we do our best to provide you with the resources you need to plan and order your projects efficiently.
Below we've outlined the five most commonly asked questions encountered by the Customer Service team and provided some essential information to help improve your planning and ordering experience.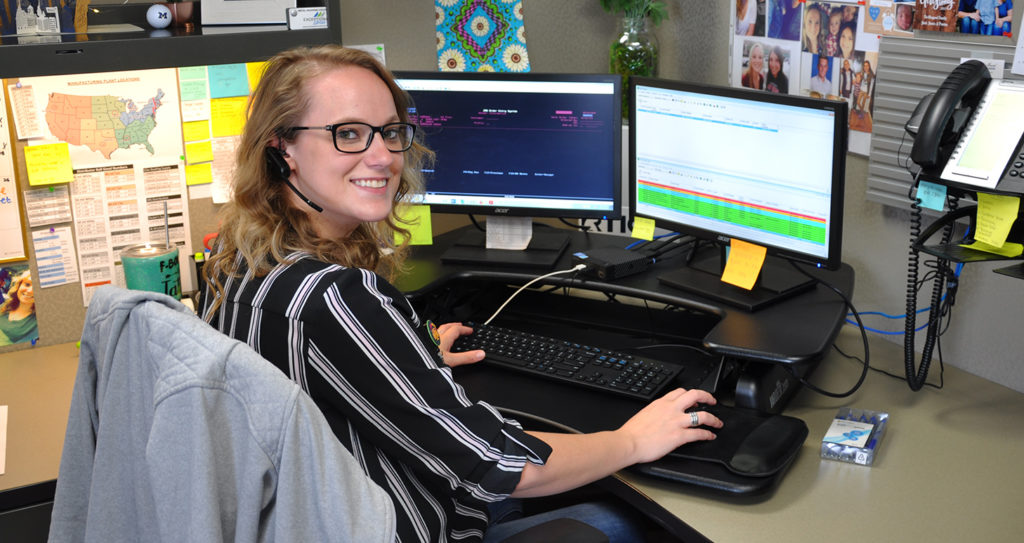 When can I place an order for my roofing materials?
The Customer Service Department is available to take your calls 7:00 a.m. – 8:00 p.m. Eastern Standard Time (4:00 a.m. – 5 p.m. Pacific Standard Time) Monday through Thursday, and Fridays 7:00 a.m. – 7:00 p.m. Eastern Standard Time (4:00 a.m. – 4 p.m. Pacific Standard Time). This year alone we have taken over 18,000 calls from contractors and we enjoy talking to each one of you, so we encourage you to continue to call us with your orders and questions! You can reach us at 800-248-0280.
Additionally, orders can be placed online at your convenience, eliminating the need to call during scheduled business hours. You can access the online ordering system by clicking on the "Online Ordering" button at the top of the Duro-Last homepage and logging in with your Contractor Portal credentials.


What is an expected lead time for my order?
Lead times vary based on the content of your order. Below is a high-level breakdown of what a typical product takes to manufacture and ship:

Custom-fabricated deck sheets – 5 days

Parapet membrane – 5 days
Metal edge products – 5 days
Roll goods – next day

Custom-fabricated curbs – next day (when ordering 20 or less)



What can I do to improve the efficiency of my shipment?
Shipping and logistics can be challenging to navigate, especially on large orders that are going directly to the jobsite. Below are some helpful hints that we have found to help improve the shipping process for everyone:

Call the local delivery terminal the day before, or day of, delivery to ensure that they are prepared for the shipment and there are no delays.

Upon delivery, verify the number of pallets and pieces match the bill of lading before signing clear.



Is there a place where I can find the most up-to-date information and product availability before planning and placing my order?
The Contractor Portal has many useful resources for your order planning, including the most up-to-date price list, tool catalog, order blanks, and more. To access these documents, navigate to the Sales tab after logging into the Contractor Portal.
Does Duro-Last offer any tools to help during the design stage of the roofing project?
Duro-Last offers an online Specification Generator that creates custom three-part specifications for your roofing projects in an easy-to-use format. Specification reports are available in proprietary and generic format for projects that require proposals without specific brand information included.
Additionally, Duro-Last offers an Uplift Pressure and Fastening Pattern Generator which can be used to determine the expected wind uplift pressures on a roof as well as the fastening patterns required to attach the roof system to resist these pressures.
Both of these tools are free to use and can be accessed using the "Technical Resources" link under the "Engineering Services" menu on the Contractor Portal. 
You can also contact the Duro-Last Engineering Services Department at [email protected].